Find out all the latest from our hotel in Futeau and the surrounding areas.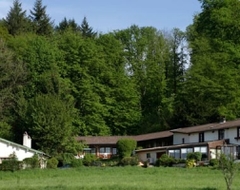 L'établissement est ouvert avec menus ou à la carte toute la semaine, excepté le lundi et mardi
Chambre standard, petit-déjeuner. Dîner avec menu à deux plats et dessert. Deux entrées au choix, un poisson ou une viande. Dessert du moment. Hors boisson 250 € pour deux.